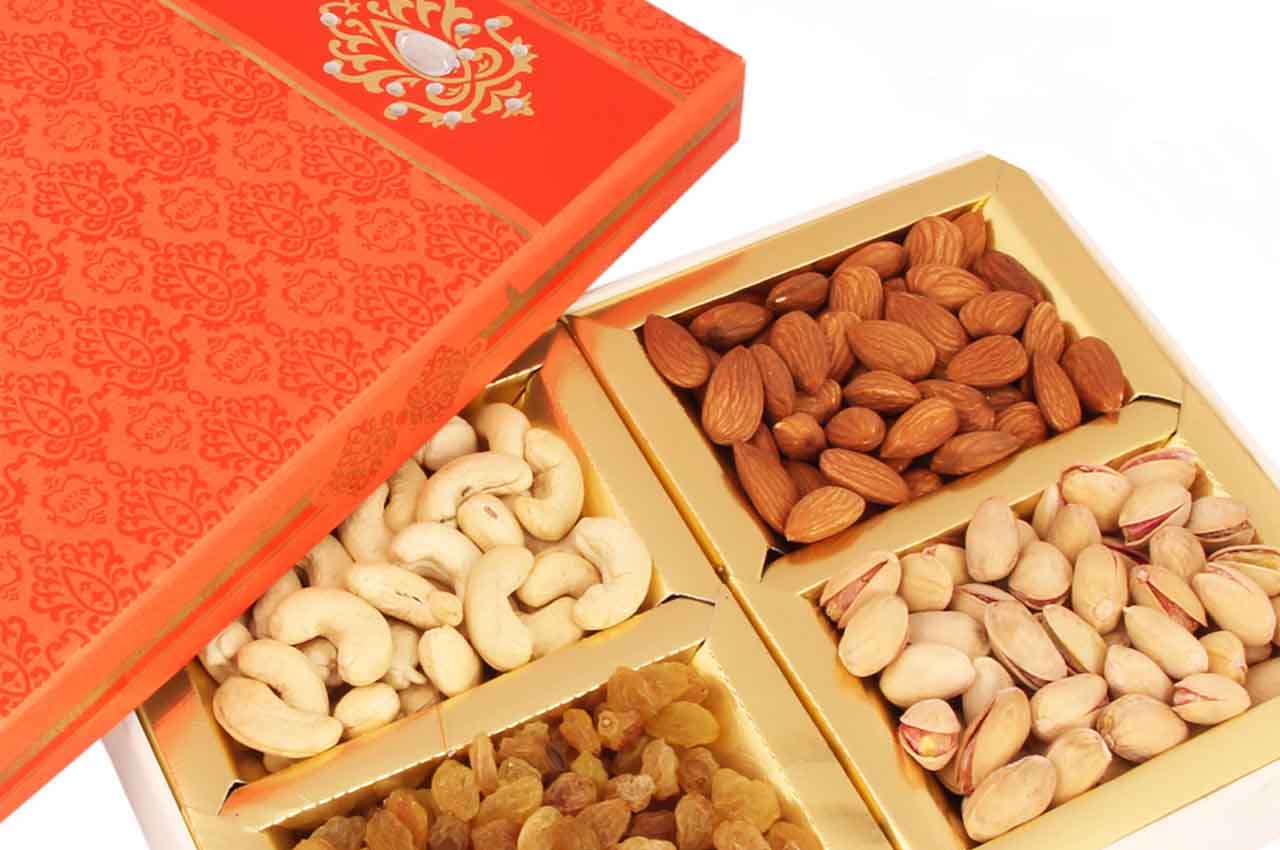 Beautiful Boxes Complimenting All Occasions
PLOT NO. 17, 5634, 1st FLOOR, BASTI HARPHOOL SINGH, SADAR THANA ROAD
BEHIND MADAN LAL HALWAI, SADAR BAZAR, DELHI – 110006,INDIA
+91-9891154070, +91-9278684314
011-40523984
Welcome
WE BELIEVE IN LONG TERM RELATIONSHIP
Rajesh Box House is a well reputed company, which is a reputed Manufacturer, Exporter and Supplier of Chocolate Boxes, Dry Fruit Boxes, Laddu Boxes, Offset Printed Boxes, Decorative Wooden Boxes, Wedding Gift Boxes, Fancy Sweets Boxes, Diwali Gift Boxes, Decorative Packaging Baskets, Aluminium Thali, Dry Fruits Tray and Designer Pot. Our products are high on quality and available at the reasonable rates. We infuse rare creativity, talent and high standard material to produce these products and this is the reason for our firm reputation in the market.
The company has been growing in leaps and bounds, ever since its incorporation in 2009. The company is established at Delhi and running under the visionary guidance of Mr. Rajesh Sanan, who is the Proprietor of the company.
Infrastructure :
Our company is spread over an area of 600 meters. We are backed with advanced machines and equipment for the efficient production of our products. We have a remarkable production capacity of 3000-4000 pieces. Our area of operation lies in India, Dubai and Canada and we use cartons as the packaging material to deliver our products.
Quality :
We give special emphasis on the quality of our products by using the best raw material and latest manufacturing processes. We use high quality paper, wood and acrylic sheet for making strong boxes with proportionate columns and spaces within them to pack sweets, chocolates, etc. Just like this, we take special care for maintaining the quality of our other products.
Team :
The company is run by an experienced and highly skilled team of 60 employees, who give their best services to produce the products with quality and high standards. The Proprietor of the company is an astute and able entrepreneur with 25 years of experience in this line.
| | |
| --- | --- |
| Name of Proprietor | Mr. Rajesh Sanan |
| Year of Establishment | 2009 |
| Nature of Business | Manufacturer, Exporter & Supplier |
| Number of Employees | 50-60 |
| Market Covered | India, Dubai & Canada |